Ofsted and SIAMS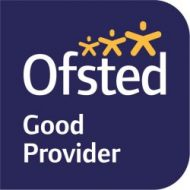 Temple Sowerby Church of England School was inspected in July 2017. Here is our full Ofsted report.
Our SIAMS church school inspection took place in July 2019. You can read the full report here.
Overall grading: Good
"A distinctive feature of the school is the huge range of opportunities and experiences that you offer to pupils"
Our pupils "flourish, both academically and in their personal development."
"Many parents said that there is a 'positive, welcoming energy' about the school and that it is clear that staff 'care deeply about every child'."
Our Headteacher, Karl Laithwaite, is "a dedicated leader, whose genuineness and enthusiasm have energised staff, parents and children."
"Pupils are unanimous in saying they feel very safe and well cared for in school."
To view more about the school from Ofsted, click here.
To go to Ofsted's Parent View website, click on the image below.